DOMINIC MILLER – Absinthe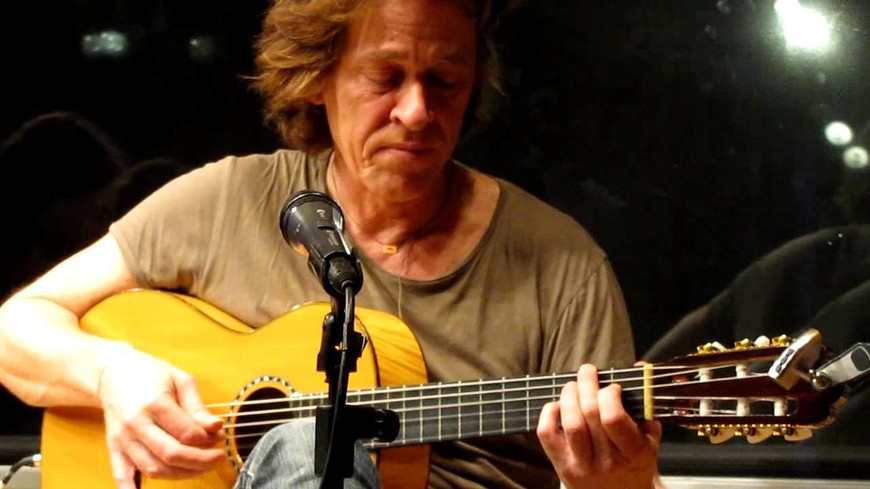 16.03.2019: STING guitarist DOMINIK MILLER in Plovdiv!

More than 28 years Dominic Miller is guitarist, songwriter and bandleader of Sting's band. Author of some of the biggest hits of the star, such as Shape Of My Heart, La Belle Dame and Sans Regrets. He plays in all Sting's albums since 1990.
Born in Buenos Aires by an Irish mother and an American father, Dominic studied guitar at the prestigious Berkeley College in Boston, as well as at the Guildhall London School of Music. Author of the music and producer of 15 solo albums in his career.
He works with Phil Collins, LEVEL 42, Tina Turner, Manu Kache and many others. others.
After his visit in 2012 marked by a phenomenal concert in the Ancient Theater, in the key 2019 Dominique Miller chooses Plovdiv as the only destination of the Balkans on his world tour to present his new album "Absinthe", which is a new peak in the solo discography of the exceptional guitarist.

The Theater, the City, the Rakiya, the Luthenitza, and the thousands of stared glances under the rain-drifting skies were the real reason for Dominik's words: "I`LL BE BACK!" - says organizer of the event Peter Salchev.
On March 16, 2019 Dominique will share the stage of the City House of Culture Boris Christoff in Plovdiv with another one of the giants of contemporary pop culture - the legendary Mike Lindap from LEVEL 42, as well as:
Nikola Fizman - bass
Santiago Arias - bandeon
Živ Ravic – drums

The project is implemented by the Association for Culture and Education M.Leviev with the support of PLOVDIV MUNICIPALITY, in partnership with TATRATEA BG.
16 March 2019 19.30h. City House of Culture BORIS HRISTOV in Plovdiv.
For all Plovdiv guests who want to attend the concert, Transfer Bulgaria Group will make a quick and comfortable transfer from Plovdiv airport to City House of Culture BORIS HRISTOV!
24/7 Customer Service


Do you want to travel hassle free at sensible prices ?
If yes, book your airport transfer right now!
Customer support service operates 24/7!