DNSK will check the documentation for the construction of the three beaches of "Arapia", "Garden" and "Alepu".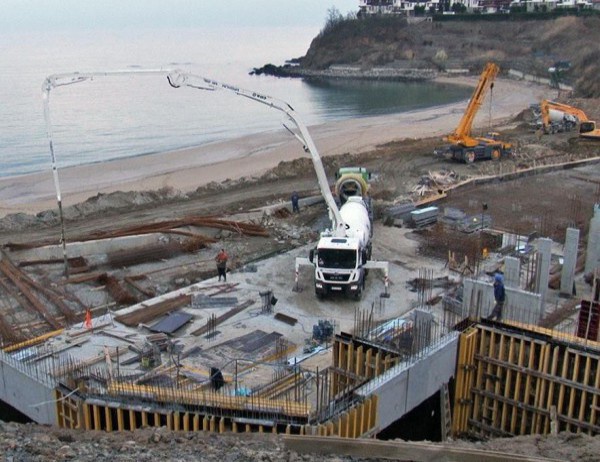 A thorough investigation of the municipalities of Sozopol and Tsarevo starts on Monday (Monday) on the issued documents for construction in the area of Arapia, Gradina and Alepu beaches. This was said by the head of the Directorate for National Construction Control architect Ivan Nestorov on the occasion of the urgent inspection on the Southern Black Sea coast, ordered by the Prime Minister Boyko Borisov. According to him, the inspections carried out by the Inspectorate officers, because of the established violations, will be issued orders to stop the construction of Alepu and Arapia.
"At the Gradina camping site, the building is stopped by the investor due to the presence of high groundwater and the impossibility of realization of the project. However, the authorities of RDNSK(Regional Construction Control Directorate) - Burgas will check all the documentation in the municipality of Sozopol and the motivation of the chief architect to issue a building permit" added Nestorov.
"For this reason, we will be concentrated in this inspection, regarding the construction papers that have been approved, and have been issued permission for construction by the chief architect of Sozopol municipality," he said. According to him, besides checking the documentation in the municipality of Sozopol and the actions of the chief architect, the activity of the independent construction control company, which is responsible for the observance of the legality of the issued documents, will be checked.
According to Nestorov, the Ministry of Regional Development and Public Works is uncompromising with regard to the activity of the construction control companies and announced that because of the violations the licenses of two companies have been withdrawn so far, and two others are being prosecuted for revoking the permits. Fees for poor performance of their activities are also high and range from 30,000 to 150,000 leva.
Transfer Bulgaria Group strictly adheres to all state laws and regulations concerning the fast, comfortable and safe transportation of passengers and cargo from Bourgas airport to Sozopol, as well as any other destination on the territory of Bulgaria. Call them now!
24/7 Customer Service


Do you want to travel hassle free at sensible prices ?
If yes, book your airport transfer right now!
Customer support service operates 24/7!