Большой Московский Circus again in Bulgaria!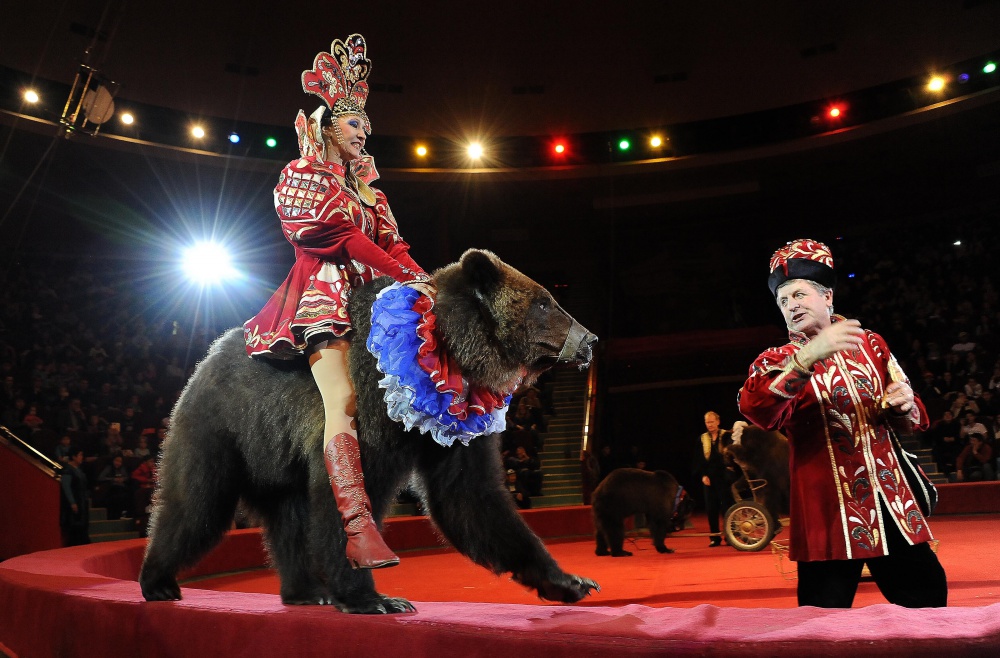 Большой Московский Circus with a new OFU program 2019!
Two-hour performances in Bulgaria are:
March 22 Rousse Arena Rousse
March 24, Plovdiv Kolodrum
March 26 Sofia Arena Armeec
After the incredible success of the high-tech Circus 2.0 and UFO programs, Bolshoi Moskovski Circus is back with a spectacular two-hour show, OFU, which will be shown to Bulgarian audiences for the first time.
Viewers who managed to get a ticket for the unbelievable UFO show two years ago are still talking about the fascinating story of a human being kidnapped by aliens. The OFU program turns the plot upside down and tells of an alien accidentally landed on planet Earth. Unexpected turns, dangerous adventures, horses and dogs stunts, agents in black and one lost alien.
Shaw spectacle OFU will leave a lasting mark in your mind with unprecedented circus numbers stunts with animals, impressive video and laser effects, lavish costumes, original music and many other surprises!
The large-scale production exceeds 100 people - acrobats, equilibristers, jokers, jugglers, clowns and animal dresers. The circus arena will feature some of the world's best circus artists - leading names of the Russian circus, laureates of prestigious festivals and international sports masters.
Founders of Большой Московский Circus are the Ascond and Edgar Brothers, the Circle Dynasty Запашни - absolute leaders in selling tickets to Russia and the world. The number of viewers per year exceeds 700,000 people. In addition to being in TOP 100 of Russian Forbes, they are both directors of the Большой Московский Circus performances.
Большой Московский Circus's fan base is enormous - from world rock legends like Marilyn Manson, to political figure number one in Russia - Vladimir Putin. The royal family of Monaco does not miss the spectacles of the band when they are in France!
Make yourself among this prestigious audience. Transfer Bulgaria Group is at your disposal to transport you from Plovdiv airport or from Sofia Airport to any of the city halls in which the famous circus will perform.
24/7 Customer Service


Do you want to travel hassle free at sensible prices ?
If yes, book your airport transfer right now!
Customer support service operates 24/7!