Catamaran Burgas-Istanbul made a test sailing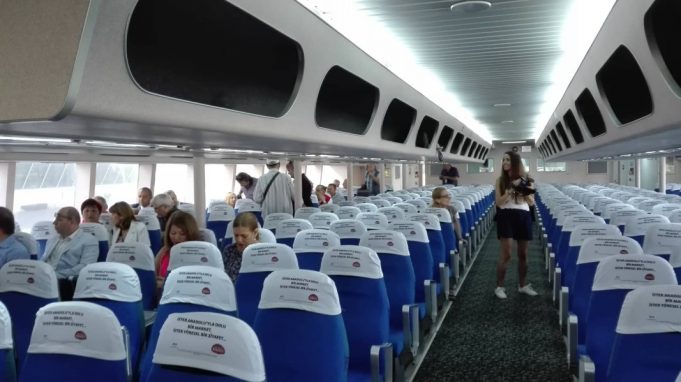 Burgas. First sailing with a speed catamaran on 18.06 from Burgas to the Turkish town of Inadeada organizes the port of Burgas. The modern catamaran begins to make regular courses from 2020. From the Marine Station in Bourgas to the Turkish city of Inadeada, sailing continued for 2 hours. The purpose of the test sailing was to determine whether the Turkish catamarans meet all the requirements in marine technical terms. Here's what the director of the port of Bourgas Dian Dimov told the Bulgarian National Radio:
"After a year of hard work by the Port, the company, the Turkish Consulate, we have the green light to realize this project. As the Turks say, yavash-yavash, but for all cruise and passenger activities, security is first. "
From June 1st to September 15th the following year is expected to launch the regular Burgas-Ineada Istanbul cruise line. 70 euros will be the ticket prices in both directions, and for the season are planned 45 voyages.
Transport company Transfer Bulgaria Group organizes quick and convenient transfers from Burgas Airport to Sunny Beach and all other resorts on the Bulgarian Black Sea coast.
24/7 Customer Service


Do you want to travel hassle free at sensible prices ?
If yes, book your airport transfer right now!
Customer support service operates 24/7!