Burgas launches in 2020 marine taxis between its neighborhoods and then to the nearby resort towns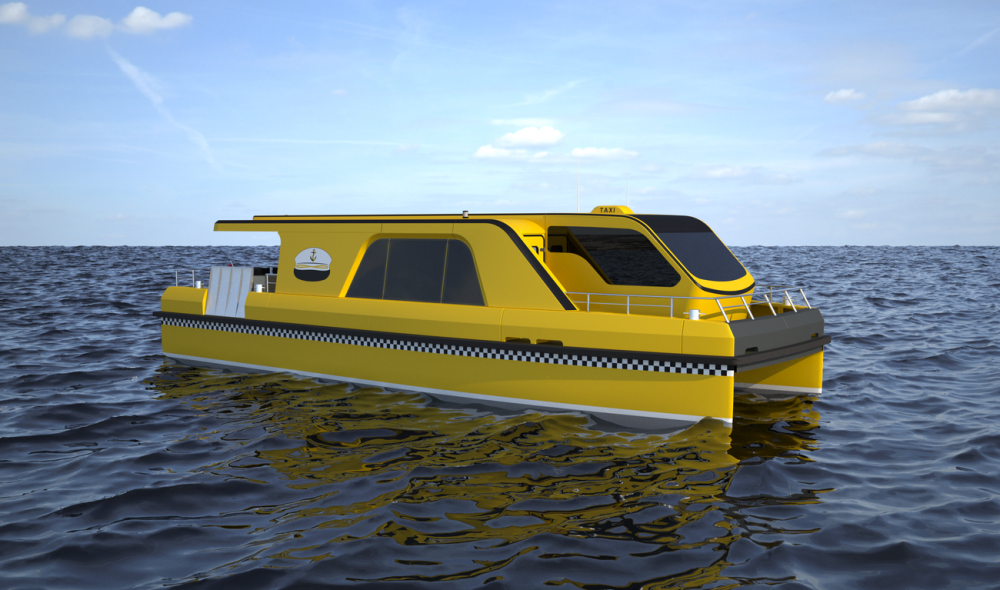 Burgas. Sea taxis will cross the Bay of Burgas and connect five quays. The idea is with the local administration, and is expected to be implemented next spring.
Modern hydrobuses are being discussed to connecting the most beautiful and key ports on the territory of Burgas municipality - the one in Sarafovo, in Kraimorie, in the Chengene skele area, on the island of St. Anastasia and Magazia 1 Port Bourgas. In order for short sea water transport to occur, at least two regulations need to be amended.
Transport Minister Rosen Zhelyazkov arrived in Burgas today. He examined the port, along with the Chief of Naval Administration, Capt. Zhivko Petrov and the Mayor of the city Dimitar Nikolov. One of the starting points will be Magazia 1 port. From this quay, maritime taxis will depart to Sarafovo, Kraimorie, St. Anastasia Island and the Chengene Skele fishing village in Otmanli.
The possibility of releasing them to the neighboring resorts of Pomorie, Chernomorets, Sozopol and Nessebar is also being discussed at a later stage. The right to be maritime taxis will have small but fast ships. In addition to being useful to residents and guests of the city, they will also be a type of attraction. The idea of a waterbus was borrowed from Denmark and Sweden, who have experience in urban sailing.
Burgas Municipality is currently preparing a project to purchase a new vessel at a much faster speed than the current vessel, which connects the five ports, said Burgas Mayor Dimitar Nikolov.
However, as long as the sea taxis are released in Burgas, we strongly recommend you the transport services of Transfer Bulgaria Group. Safe and fast transfers and taxi from Bourgas Airport to the city and all resorts on the Bulgarian Black Sea.
24/7 Customer Service


Do you want to travel hassle free at sensible prices ?
If yes, book your airport transfer right now!
Customer support service operates 24/7!