Regional Inspectorate of Environment and Water (RIOSV) - Burgas issued a decree of "Will Games" to remove garbage at two protect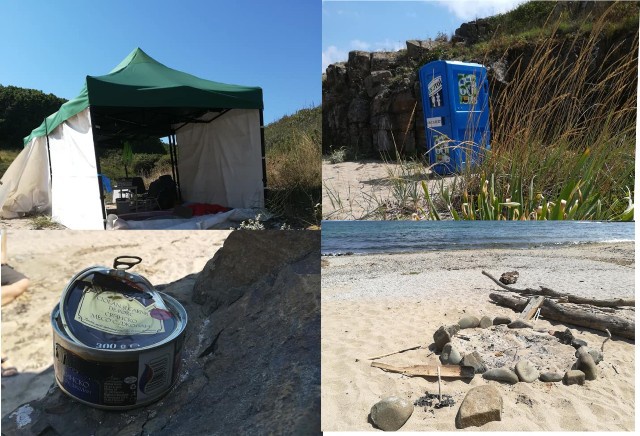 Burgas. The Regional Environmental and Water Inspectorate inspected the terrains used for the pictures of the TV show "Igri na Volyata" (Will Games), which are in protected areas. The check is in connection with the completion of the deadline for the photos of the broadcast - 15.09.2019.
Near Ayrodi beach in the protected area of the Estuary of the Veleka River, eco-toilets, showers and waste sacks were found. The facilities (Silistar shelter, table) have not been removed at Listy beach in Silistar ZM.
Both beaches are located in protected areas and are within the territory of Strandja Nature Park. The producers of the program were instructed within a week to remove the identified sites and remove the waste at the designated sites.
The scandal with the protected area, where the show's producers filmed their new reality show, exploded in mid-July. Environmental organizations and ordinary citizens are seriously outraged by what the game`s team has allowed itself to do in the middle of untouched nature near Tsarevo – demolition of dunes, setting fire to the beach, the passage of the road in the protected area "Silistar". People's access to the beach was banned, then signaled Geri Nikolova.
Transfer Bulgaria Group - fast and secure transfer from Burgas Airport to Tsarevo.
24/7 Customer Service


Do you want to travel hassle free at sensible prices ?
If yes, book your airport transfer right now!
Customer support service operates 24/7!