Burgas-Istanbul water cruise line starts on July 1, 2021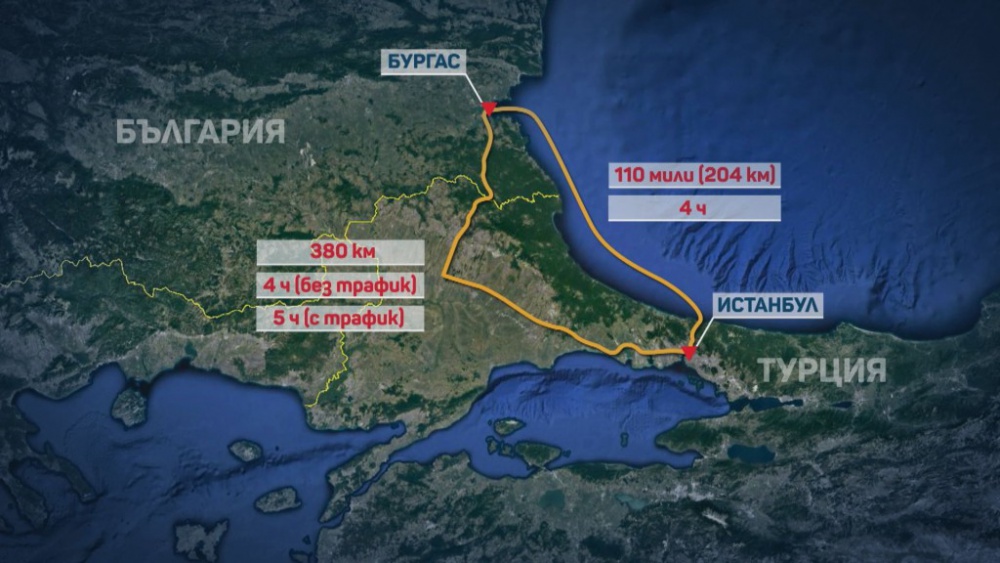 Bourgas - Istanbul Cruise line
Starting July 1, a cruise line between Burgas and Istanbul with Ineada Intermediate Port will be launched. Modern catamarans will travel through a day by next summer. 45 sailings are planned in both destinations, and the cost of two-way sailing will vary between 70-80 euros. This was announced by the director of Burgas Port Dian Dimov. The journey will take about 4 hours. In two hours you will reach Ineada - the town with the longest Black Sea coast - 33 km. The catamaran is expected to take tourists to the Turkish town once a week.
The route is also being developed by Varna companies, traveling from there to Bourgas by bus and catamaran to Istanbul.
Istanbul to Bourgas Vessels
Turkey's IDO Istanbul Fast Ferries campaign is providing vessels and, because of the navigational features of the Black Sea, the Burgas port authorities are negotiating to release more modern ones with stabilizers.
"And without wave silencer can run the line, but do not want to risk it. Our desire is to provide a more comfortable journey for passengers. This is the requirement of the tour operators, "said the head of Port-Burgas.
The aim is to get from Burgas to Istanbul quickly and conveniently for a maximum of 4 hours. The average speed the catamaran develops are 28 knots, or about 50 km / h. The capacity of the ship is 200 passengers per sail.
In Burgas, another vessel will sail between Sarafovo, Kraimorie, Chengene Skele, St. Anastasia Island and the Sea Station. The connection with the resorts of Nessebar, Pomorie, Sozopol and Chernomorets is also planned, as Burgas will be the starting point.
Istanbul to Bourgas Airport Transfers
Transfer Bulgaria Group provides a fast and comfortable transfer from Bourgas Airport to Bourgas. The company also provides transfers from Istanbul Airport.
If you decide to fly to Istanbul Airport or to come from Istanbul to Bourgas check the prices below where you can book your transfer taxi in 3 easy steps :
24/7 Customer Service


Do you want to travel hassle free at sensible prices ?
If yes, book your airport transfer right now!
Customer support service operates 24/7!