Bulgarian Egyptologists praise the Tutankhamun exhibition in Burgas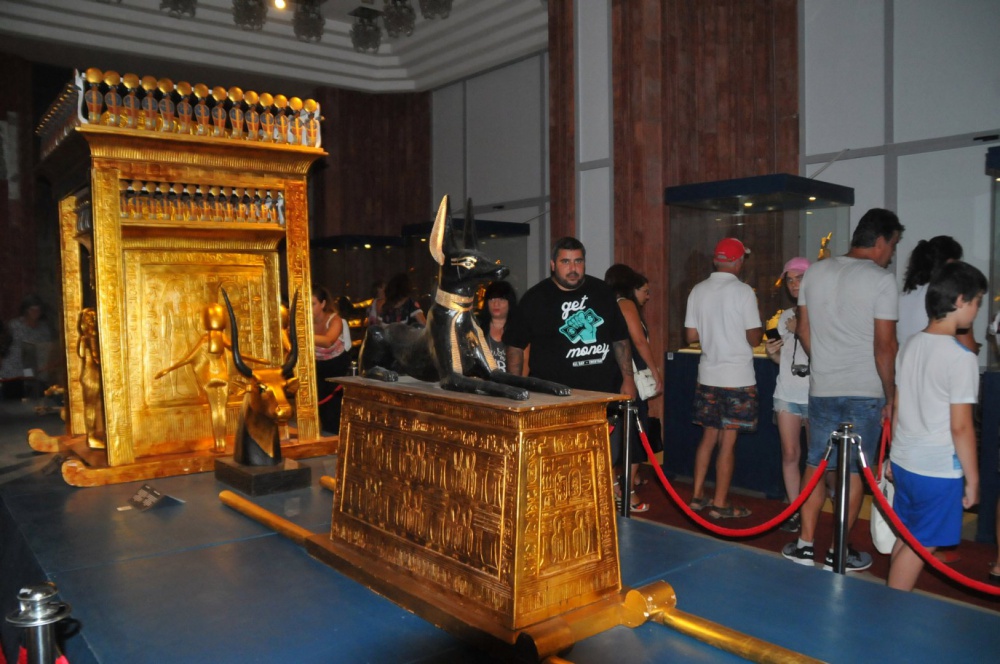 Burgas. Bulgarian Egyptologists praised the organizers of the exhibition "Tutankhamun - an unfinished love story", which for the second month can be viewed in the lobby of the two floors in the building of the State Opera - Burgas." These are very good replicas of the finds found in the tomb of the Egyptian ruler, "said Prof. Sergei Ignatov - founder of Egyptology in Bulgaria. He, along with his colleagues Assoc. Prof. Dr. Theodor Lekov and Assoc. Prof. Dr. Emil Buzov lectures related to the discovery of Tutankhamun 's tomb. The lecture was part of the events of the Evening of Egypt program, which brought together dozens of Burgas people in the space before and at the Opera itself.
The Ambassador of the Arab Republic of Egypt to Bulgaria, His Excellency Manal El Shinaoui, came to the opening of the Evening of Egypt, which is part of the new festival of the Municipality of Burgas - "Together in Burgas". "I am very happy to be here. What is happening today is about the good relations between our two countries," Ambassador Shinaui said.
The queue of those wishing to view the "Tutankhamun - An Unfinished Love Story" exhibition twisted a kilometer and did not shrink for hours. Tickets for the festival day were half price. Beside the entrance ticket, besides viewing the exact copies of the findings from the tomb, the visitors also heard interesting facts and curious details from Assoc. Prof. Dr. Theodor Lekov and Assoc. Prof. Dr. Emil Buzov.
Visitors can see about 100 objects that are an exact replica of the Tutankhamun 's tomb. The originals are stored in the Egyptian Museum in the Cairo capital. And they are a small part of the objects that were found in the chamber to the tomb.
The exhibition features a precise restoration of the place where the boy - king after his death - was laid. The visitor can also see photos of the originals stored in the Egyptian Museum. And the replicas shown at the Burgas Opera One by One present the arrangement at the Cairo Museum. They are made of ivory, alabaster, Lebanese wood, gold, inlaid with stones.
"Tutankhamun - an unfinished love story" is visiting Bulgaria and Burgas for the first time. It was introduced by the Egyptian family-owned company Horus Limited, founded by Atef Abdel Shafi - Doctor of Architecture, in 1977. It is the first certified by the Ministry of Antiquities in Egypt to produce replicas of originals.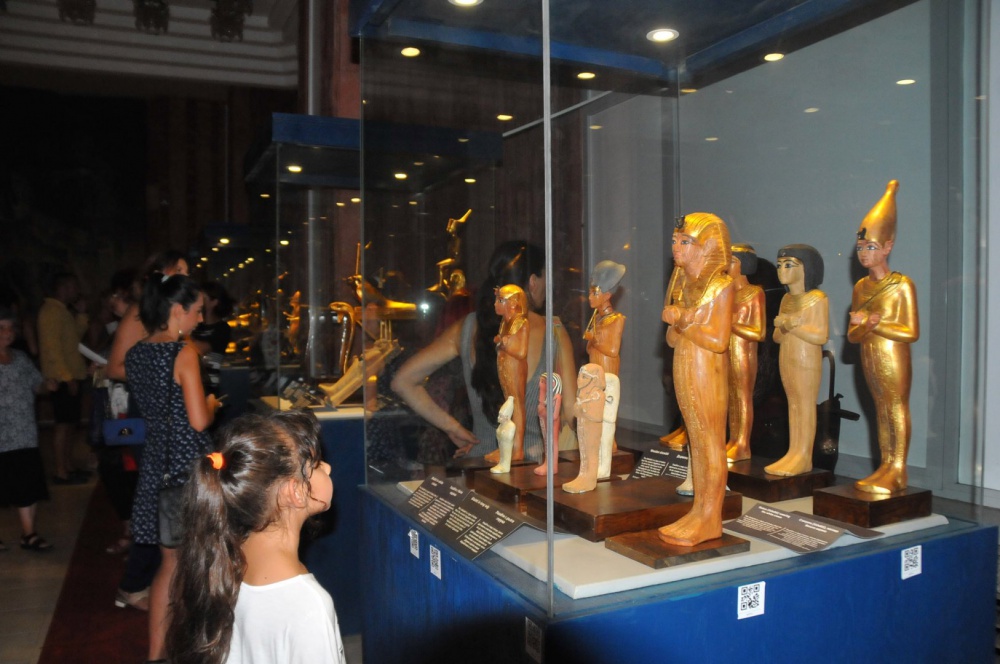 Visit the Tomb of Tutankhamun in Burgas. The transportation company Transfer Bulgaria Group will take you to the venue from Burgas airport fast and secure.
24/7 Customer Service


Do you want to travel hassle free at sensible prices ?
If yes, book your airport transfer right now!
Customer support service operates 24/7!