The Bulgarian Stonehenge near Primorsko already receives nearly 100,000 visits a year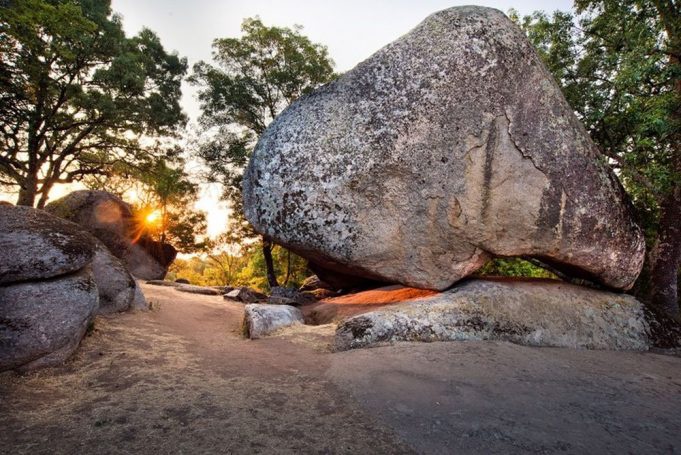 Primorsko. The ancient Thracian megalithic sanctuary Begliktash, called "the Bulgarian Stonehenge", makes almost 100,000 visits a year, announced the Mayor of Primorsko Dimitar Germanov. He said that at the end of September the municipality still had tourists. One of the most visited landmarks is Begliktash, which was visited by just 10,000 people a few years ago. The Silichlar gold treasure was discovered during that term, the mayor recalled.
It is supposed that the Thracian sanctuary was created around the 14th century BC and functioned until the 4th century, simultaneously fulfilling the functions of a temple, a rock calendar and a sundial. The imposing megaliths scattered over a wide clearing alongside a dense deciduous forest near the ruins of the ancient town of Ranuli have not yet revealed all their secrets.
Experts believe that the rituals associated with the worship of the Sun God and Mother Goddess are performed here. The rock path leads to a stone "marriage bed", on either side of which are located two sacrificial monoliths with carved deep niches and grooves for the discharge into them of ritual liquids: wine, milk, olive oil and water.
A stone throne is formed below the highest rising stone (Menhir), at the top of which is the "footstep of God-sun". Another "divine step" of the Mother Goddess is revealed on the opposite side of the sacred circle.
Sitting on the carved stone throne, you will feel the power of the great Thracian priest and the whole playground (terrace) of the sanctuary will open before you. A system of rock corridors in the northeast of Begliktash forms a kind of labyrinth amongst the vast megaliths, which is still thought to be accessible only by people with a pure and righteous soul.
By going through the path of trial - the cleft, you will experience the strong energy influence in this place, you will be released from the negativity of everyday life, feeling purified and blessed.
Visit Bulgarian Stonehenge near Primorsko with Transfer Bulgaria Group. Safe and comfortable transfer from Bourgas Airport to Primorsko.
24/7 Customer Service


Do you want to travel hassle free at sensible prices ?
If yes, book your airport transfer right now!
Customer support service operates 24/7!