The Guardian: "Brexit brings surprise boost for Bulgarian resorts"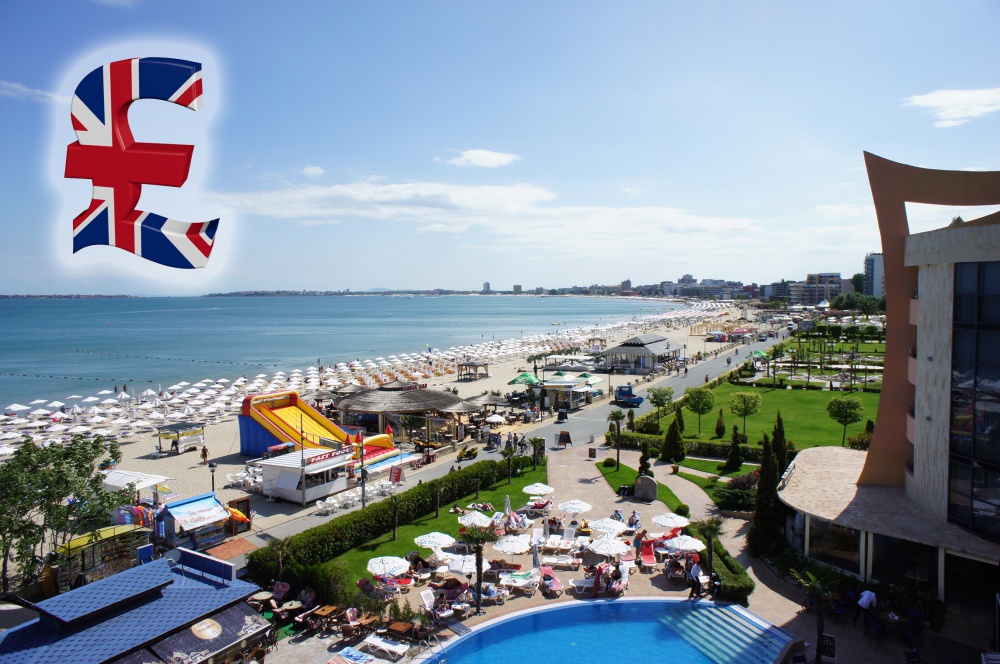 The prestigious British newspaper "The Guardian" came up with a very interesting article related to Bulgaria and surprising benefits for Bulgarian tourism industry of upcoming Brexit.
According to the British independent newspaper, waiting for Brexit and the prospect of repeated large drop in the British pound, travelers are directed to an unexpected destination to move away and protect their money.
While the disputes with the European Union (EU) on how Britain is leaving the union have peaked, one country has already collected dividends from the situation. According to Gardian, this country is Bulgaria!
Bulgarian resorts have seen a significant increase in bookings by British tourists and British families looking for alternative summer holiday destinations. Traditionally, popular tourist destinations in the Eurozone are already very expensive for the regular Briton, because after the 2016 Referendum and the decision to leave the EU, the pounds have collapsed significantly against the euro. That's why British families are taking action to protect themselves from future currency fluctuations if there is no compromise on how to make Brexit.
It is noted that Bulgaria is a low-cost destination for both sun and skiing holidays and has seen the benefit of the currency uncertainty. The Association of British Travel Agents (Abta) said there had been an increase of almost one third in the number of holiday bookings to the country this year compared with 2018, when there had already been a rise on the previous year.
"People are looking at different destinations and the length of time that they go in order to make sure that they can get the best value for money when they are being increasingly cost-conscious," said Abta, cited by Guardian.
Last week, travel agents reported strong sales, despite Brexit's uncertainty. People try to compensate January blues by booking a summer vacation. More people are opting for all-inclusive deals, in effect locking in costs for food, drink and accommodation.
If the EU and British negotiators do not get a good deal on Brexit, investment in holiday on the Bulgarian Black Sea coast will be much more secure than comparable investment in the Eurozone. If negotiations fail and no mutually beneficial agreement is reached, British citizens who have booked vacations in Eurozone countries should be prepared to raise the cost of holiday packages they`ve already purchased. Holiday companies in these countries have the right to raise the price of a holiday by up to 8% if they incur additional costs as a result of new taxes and fees imposed by third parties. However, Bulgaria is not yet a member of the Eurozone, so the country's well-developed tourism industry currently draws dividends from this situation.
Transfer Bulgaria Group has reduced the prices for airport transfer from Bourgas Airport to Sunny Beach by 10% to make the service more affordable to British holidaymakers.
24/7 Customer Service


Do you want to travel hassle free at sensible prices ?
If yes, book your airport transfer right now!
Customer support service operates 24/7!