We start new joint actions with Russia in the field of tourism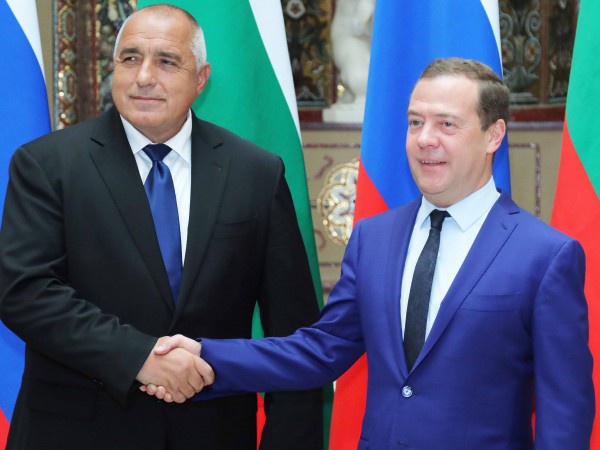 Sofia. Bulgaria and Russia signed a Program for joint actions in the field of tourism between the Ministry of Tourism of the Republic of Bulgaria and the Ministry of Economic Development of the Russian Federation for the period 2019-2021. The ceremony took place during the official visit to Bulgaria on 4 and 5 March the President of the Government of the Russian Federation, Dmitry Medvedev, and a delegation led by him. It is at the invitation of the Bulgarian Prime Minister Boyko Borisov.
The signatures were given by Bulgarian Tourism Minister Nikolina Angelkova and Maxim Oreshkin, Minister of Economic Development of the Russian Federation. The Program is in compliance with the Agreement between the Government of the Republic of Bulgaria and the Government of the Russian Federation on Cooperation in the Field of Tourism of 8 May 2007.
The program is a new serious step to deepen the traditionally good relations between the two countries in such an important sector for their economies as tourism, Minister Angelkova said. She stressed that Russia is one of the most important generating markets for the incoming tourism of Bulgaria and the preferences of the tourists from the Federation are constantly in the focus of the attention of the Bulgarian Tourist Administration and the business in Bulgaria for conducting an active marketing policy and attracting more visitors.
With the new program, the two countries express their desire to strengthen their ties, recognizing the potential of tourism for their economic development. They will help to increase mutual tourism, it is also envisaged to establish direct contacts between the Bulgarian and Russian tourist organizations and to exchange information on the legislation in the sphere of tourism.
Bulgaria and Russia will assist in protecting the legitimate interests and rights of tourists, guaranteeing safety during their stay, improving the quality of service, and taking measures in emergency and extreme situations.
The document will encourage the exchange of statistical information in tourism, including on the development of tourism infrastructure. There will also be an exchange of information and experts between organizations for the purpose of training and enhancing the qualification of professionals in the tourism industry.
It is envisaged that the two countries will also cooperate in the implementation of the state marketing strategy and the projects in the tourism field as well as in the implementation of the innovations. Will be shared expertise of specialists and journalists on tourism. The program envisages organizing the Year of Tourism of Bulgaria in Russia and of Russia in Bulgaria. Relations between regional tourism organizations will also be encouraged.
Transfer Bulgaria Group serves Russian tourists at preferential rates, providing them a fast and secure transport from Bourgas Airport to any tourist destination or resort on the map of Bulgaria.
24/7 Customer Service


Do you want to travel hassle free at sensible prices ?
If yes, book your airport transfer right now!
Customer support service operates 24/7!