Bourgas, May 18th: 6th National Festival of Russian Poetry, Song and Dance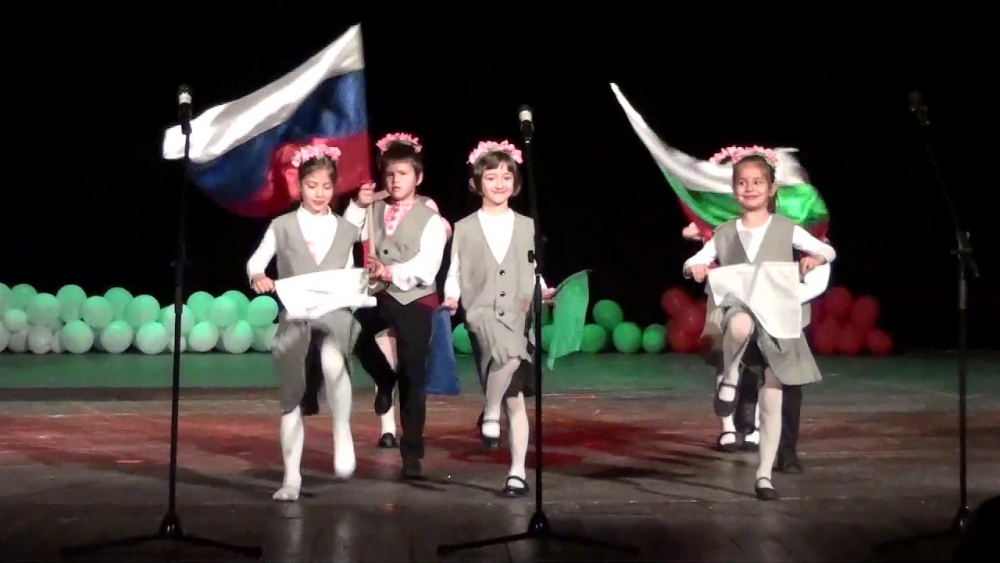 The District Circuit of the 6th National Festival of Russian Poetry, Song and Dance "Пусть всегда будет солнце (Let the sun always shine)" will be held on May 18th at 10.00 am in the Cultural House of the Neftochimik.
The festival is organized by the Rousophile National Movement with the assistance of the "Русский мир" Fund - Moscow, the Ministry of Education and Science, the Ministry of Culture, the Syndicate of Bulgarian Teachers and the National Palace of Children. He is included in the national calendar for expressions of interest for children and students for the academic year 2018-2019, "Art", as an expression of national importance and is supported by the Syndicate of Bulgarian Teachers as co-organizer.
The aims of the festival are to popularize Russian poetry, song and dance, to integrate the young generation into the richness of Russian culture and to create interest in studying Russian language.
In the regional circle of the festival are presented children from the region in the categories: poetry, songs, dances, in each of the age groups:
- Pre-school groups;
- Students from I - XII class divided into four groups:
I - IV class;
V-VII class;
VIII-X class;
XI-XII class.
The laureates in each category and age groups continue their participation in the Zonal Circle.
The final stage is on 12.09.2019 in Kazanlak and the national round laureates participate in the gala concert on the stage of the national festival of friends of Russia at Koprinka Dam, which will take place on 13.09.2019.
Visit the event together with Transfer Bulgaria Group. The company will provide a convenient and secure transport from Bourgas Airport to Bourgas.
24/7 Customer Service


Do you want to travel hassle free at sensible prices ?
If yes, book your airport transfer right now!
Customer support service operates 24/7!