Borovets boasts a brand new six-seat lift "Martini Baraki Express" for the new winter season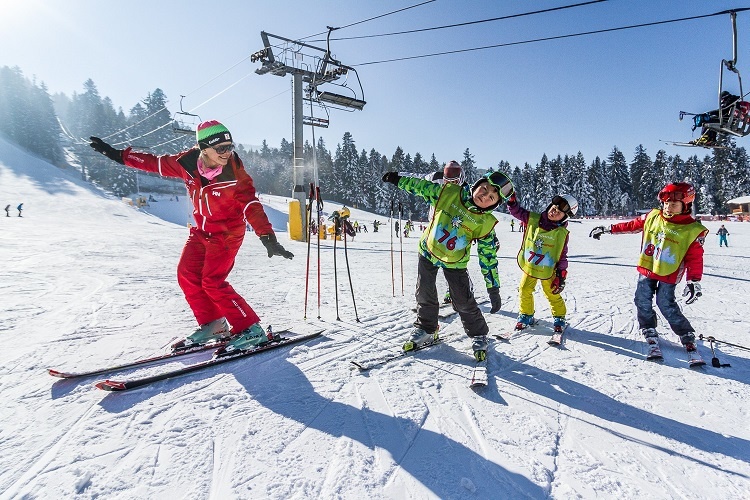 Borovets is the first mountain resort on the Balkan Peninsula. However, his fame has long been exceeded the Balkans. Like every year, the preparation for the upcoming winter season runs with full throttle.
New pillars shine in the heart of the resort, stretch ropes outlining the line of lift, and the new comfortable seats waiting impatiently to welcome skiers and boarders. A new six-seat lift "Martini Baraki Express" expects the guests of Borovets for ski season 18/19.
The new lift replaces the previous 4-seat on the existing line with innovative technology and a significant increase in speed and capacity. The facility will take up to 3,000 people an hour - more than three times the old lift, and bottom-to-top climbing will take only 3 minutes and a half - more than twice as fast as before.
In addition to speed and capacity, one of the main advantages of Martini Baraki Express is the innovative, world-class direct drive technology. This technology eliminates the need for a drive element called a gearbox, which has the following advantages: increased reliability, reduced noise and vibration, ecological effect and lower operating costs.
The impeccable comfort is another advantage of the new lift. The seats have individual footboard between the legs, which provides a higher degree of safety for children and smaller-sized people. To this we add their comfortable width, high backrests and, of course, the elegant design of the new lift.
Manufacturer of lifts is one of the world leaders in the production of cable facilities - LEITNER ROPEWAYS. With over 130 years of expertise, the company is a symbol of high-tech and functional products, modern design and sustainable solutions for mountain resorts around the world.
The "Martini Baraki Express" lifts is key to the resort, serving thousands of visitors every day during the winter season. The lift connects the school ground in front of the "Rila Hotel" with the blue ski track "Martini Baraki 1", the red "Martini Barracks 2 and 3" and the blacks "Martini Barracks 4" and "Red Flag" as well as the freestyle park "Snow Park Borosport". The lift also serves the popular night skiing.
The investment for the new lift amounts to 12 million leva and is part of Borosport's long-term master plan for development of the ski area in Borovets. This again proves the concessionaire's ambition to develop the snow sports in Bulgaria at the world level.
The project is part of the resort's five-year strategy, including the reconstruction of the cable lift and the extension of the covered with tech-snow ski area to 85% of the total part of the tracks.
24/7 Customer Service


Do you want to travel hassle free at sensible prices ?
If yes, book your airport transfer right now!
Customer support service operates 24/7!