52 beaches to the south and 11 to the north without owners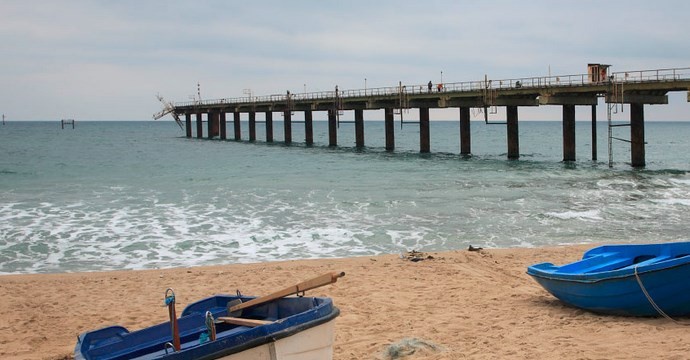 Nearly half of the beaches on the southern coast remain without owners this season, according to the Monitor newspaper. The reason is that they are remote, difficult to reach or not attractive enough for potential tenants. Out of a total of 109 beaches to date, 57 have been given. The remaining 52 remain without owners. The estimates by municipalities indicate that the largest number of beaches without lifeguards this summer will be in the municipality of Tsarevo, where 20 beaches remain without lifeguards, followed by the municipality of Burgas with 12 unprofitable beaches.
There are 4 beaches in the Primorsko municipality and 3 stripes are in the Sozopol municipality. No one has requested 5 beaches in Pomorie and 8 in Nesebar. Among the uninhabited in Tsarevo municipality are the three northern stripes and the Pop beach, also the beach "Ahtopol", "Lipite" and "Rezovo". In Nessebar municipality there are "Obzor - children's camps", "Elenite - East 1" and "Elenite - East 2" as well as Nessebar - East.
Of the 32 beaches on the Dobrudzha Black Sea coast 11 are unguarded for now. Of these, 5 will be guarded with state funds through the district administration - Dobrich. The aim is to provide water rescue to the most visited beach stripes that are not managed. The beaches, which will be provided with state water resources during the active summer months, are: "Krapets - North" - part 2 - 1 post, "Fisch-fsh" - 2 positions, "Bolata" - 1 post, "Durankulak - camping "Cosmos" - 1 post, and "Shablenska tuzla - camping" Dobrudja ", without part 4 - 2 post. A total of 7 rescue station posts are provided on the five beaches, with provision for them to be guarded until 31.8.2019.
Travel along the Bulgarian Black Sea coast with the transport services of Transfer Bulgaria Group. Transfer or taxi from Burgas airport to Sozopol, Nessebar, Sunny Beach, as well as to any other resort.
24/7 Customer Service


Do you want to travel hassle free at sensible prices ?
If yes, book your airport transfer right now!
Customer support service operates 24/7!