Bansko opens the season on December 15th. The grand prize is Audi А3!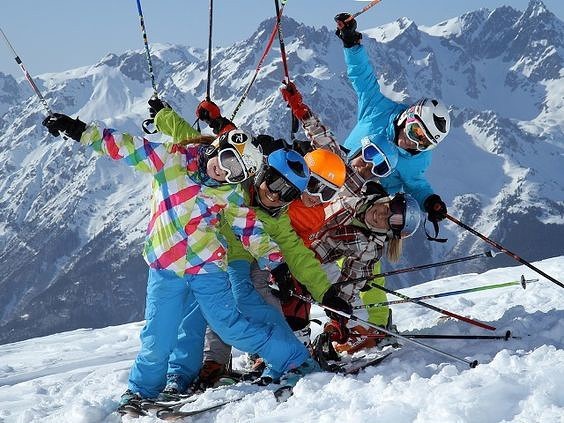 For another year the best winter resort on the Balkans - Bansko opens the season with many games and unique prizes. A brand new Audi A3 will be waiting for its new owner next Saturday, December 15, at Banderishka Polyana. The car can be won in the emblematic game "Treasure Hunters", which has already traditionally filled the resort with enthusiasts on the day of opening the season.
In the adventure can join everyone who wishes to search certain perimeter, overcast with snow, beneath which lie buried chests with prizes. In addition to a luxury car in " Treasure Hunters", can be found also special spa breaks, weekend for two, golden items, mobile devices and many other surprises.
The holiday will be marked with two more games - "Join the champions' team" and "Find gold at the lift". A special guest of the resort during the opening will be Olympic and World Champion of Austria Patrick Orthlib. He will struggle to attract the best skiers to team up with him against Marc Girardelli's team. The fastest racer among all of them, in the "Join the championship" game, will win the seasonal card award for Bansko.
The game "Find gold in the lift" will delight over 100 visitors to the resort. Anyone who gets on the lift will have the opportunity to win special gold items from Fibank. For some of those who do not hit the jackpot, there will be comforting awards - luxury winter items and cocktails.
Special guests on the snow feast will be the hit singer Gerry Nicole and the ballet "Nova". The musical program will start just at noon on stage under the "Tomba" track. Leading the event will be Deo, who will infect with a good mood with Sprite DJ.
Anyone wishing to participate in the 2018/2019 season games can be registered in advance at www.banskoski.com and confirm their participation in the morning hours of Bunderishka Polyana.
After the festive snowfall, the party will continue on the square in the city center with music, dances and special dishes by Uti Bachvarov.
The most successful Bulgarian resort is expected to have a very strong season. For another year, Bansko will accept World Cup tournaments. From 22 to February 24, 2019 in the resort come the best alpine skiers in Alpine combined, super-G and giant slalom.
Just days ago, the jewel of Pirin - Bansko, received another award from the Academy of World Ski Awards in Kitzbuehel. In this way, the top resort was among the 26 most desirable destinations on the planet. The Bulgarian resort is among the 8 on the planet, which has 6 prizes out of 6 editions of the World Ski Awards.
24/7 Customer Service


Do you want to travel hassle free at sensible prices ?
If yes, book your airport transfer right now!
Customer support service operates 24/7!