Balchik: The unique exhibition of medieval treasures presented in the Palace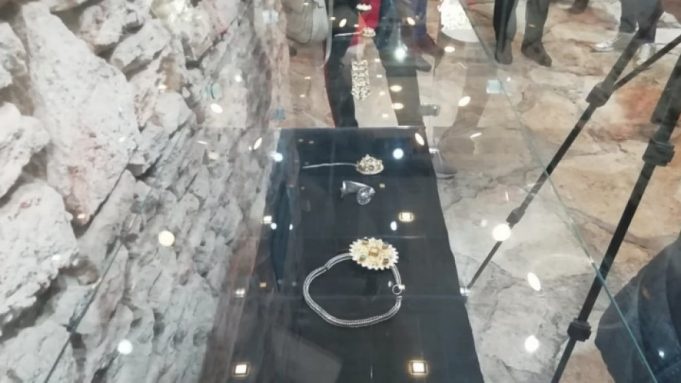 Until 10 August, in the most famous tourist attraction in Balchik - the Palace, will host the most interesting exhibition for the season, announced the Bulgarian National Radio.
The "Unknown Medieval Treasures of the National Historical Museum Fund of the XIV-XVII Century" presents the most significant archaeological objects of the museum's main fund, which are not included in its permanent exhibition. They have been gathered for decades - through archaeological excavations and field crafts, donations, purchases or provided by state institutions.
Professor Ivan Hristov, Deputy Director of the Museum, summed up that the 18 objects represent jewelery and small silver objects belonging to the elite of the Bulgarian society during the Ottoman Empire. They are poorly known as craftsmanship and culture, and the numerous tourists of the Palace will have the opportunity to touch them. Among the exhibits of XIV - XVII century can be seen a golden appliqué of thorn, silver bracelets, a silver gourd cup, a golden hairpin, and a half of a silver enclopion - a panagia made of ivory.
The selected items are related to our late-medieval Christian culture and have magnified the prominent Bulgarian aristocracy from the end of the Second Bulgarian Kingdom. The exhibition can be viewed until 10 August in the gallery "Tunnel".
Visit the Palace in Balchik with Transfer Bulgaria Group. The company will provide you with a comfortable and fast transfer from Bourgas Airport to Balchik.
24/7 Customer Service


Do you want to travel hassle free at sensible prices ?
If yes, book your airport transfer right now!
Customer support service operates 24/7!