6 tourist trains will ride guests in Albena by the sea and 2 in Varna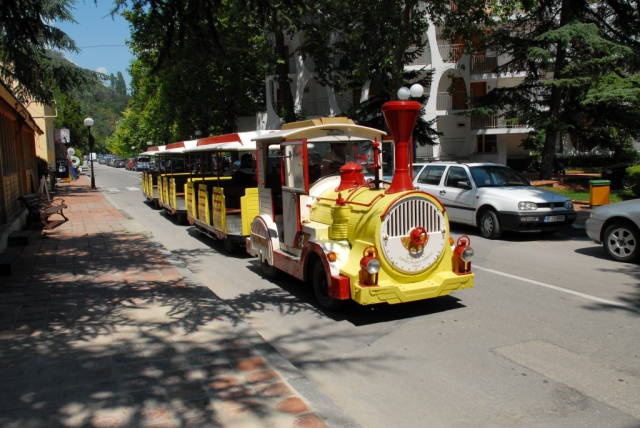 Varna. The guests of the holiday village "Albena" will be able to ride on 6 trains in the resort this summer as well. They will run on two routes that cover all areas and will make it easier for tourists to move to the beach as well as take them to the hotel. The ticket price will be 3 leva for adults and 2 leva for children. Working hours will continue until 11 pm.
In our sea capital residents and guests of Varna will be able to transport two tourist trains along the Seaside promenade. The route of the two trains will be from the parking lot of the Sea Station to the IV - buna and the ticket price will be 2 leva. One leva will be paid on the route Khalni Bani - IV buna. Children under 8 years of age will be traveling for free. Every day from 8am to 11pm will be the working time of the tourist trains, and during the peak of the season can be extended to later.
The official opening of the beach season in Varna will be on May 24, the commercial director of the company-concessionaire Andrei Vasilev who runs the beach in the sea capital announced.
The prices of umbrellas and lounges will be as last year, 5 lv.
If you you want to open the season with beach in Varna, Bulgaria Tranfer Group is the best choice to provide you with transport from Varna airport to the city.
24/7 Customer Service


Do you want to travel hassle free at sensible prices ?
If yes, book your airport transfer right now!
Customer support service operates 24/7!