"Albena" was chosen as a European sport resort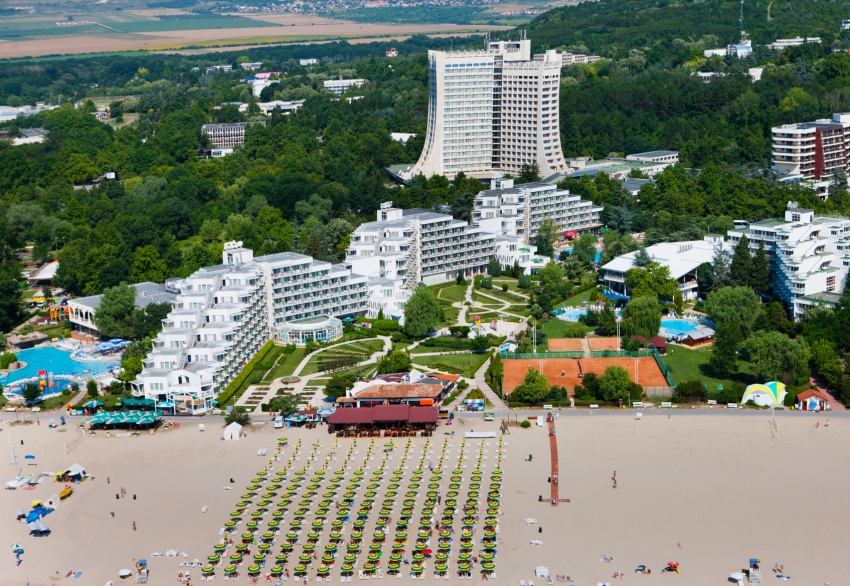 ACES Europe presents Albena as a European sport resort. The resort is waiting for a Hollywood star. Presented the sports calendar in Sofia.
Sofia. "Over the last 3 years we have invested more than 5 million leva in Albena's sports base, which places the resort among the elite sports resorts in Europe with the opportunity to practice more than 40 sports for people of all ages. This year, as the European Resort of Sports, we have over 100 sporting events and activities. Among them are 5 European championships - football for girls, petanque, tennis for trainers, grass hockey for juniors and table tennis, etc. ", said at a press conference in Sofia Dimitar Tachev - Deputy Director of Marketing and Sales at Albena AD.
"We are also preparing two significant events. From 21 to 23 June, we organize an Aerobic Festival featuring the Hollywood star and creator of Tae Bo, the famous Billy Blanks, and in September we invited five top tennis players on the continent for demonstrations in the Week of Tennis Stars, including Karol Kuchera, "said Erwin Lindbyhler - Head of Sports Activities and Entertainment for Albena AD.
The resort also prepares a championship with one of the most famous football schools in Germany, located in the city of Bochum.
Troyan Radulov, senior coach of the national football team for girls under 17 years of age, commented on the upcoming European championship, which is due to be held in May in the resort. At the meeting with the media was announced the calendar for sports activities for 2019 and Anatoli Iliev - a member of the ACES Europe Board of Governors announced the motives for Albena to be chosen as the European resort of sport.
Visit the European sports resort for 2019 with Transfer Bulgaria Group. The company will organize for you a safe and comfortable transfer from Varna airport to Albena.
24/7 Customer Service


Do you want to travel hassle free at sensible prices ?
If yes, book your airport transfer right now!
Customer support service operates 24/7!