Almost 12 million passengers have passed through Bulgarian airports for 2018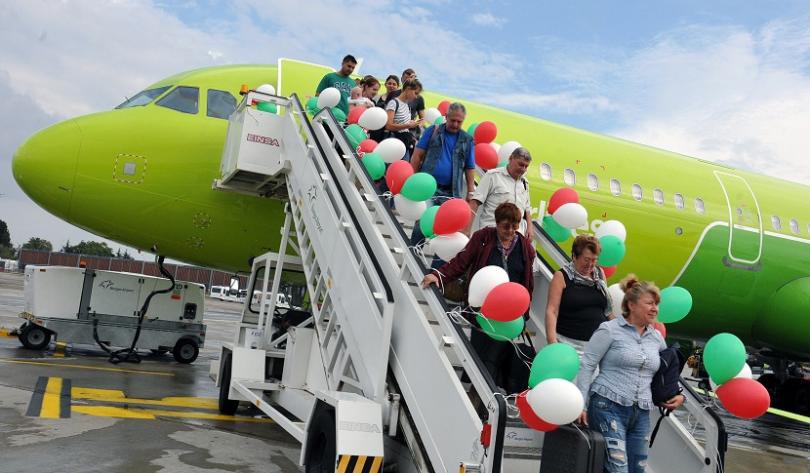 2018 was considered a very successful year for Bulgarian aviation, according to Svetoslav Stanulov, chairman of the Association of Bulgarian Airlines. 11,975 million passengers have passed through Bulgarian airports with international flights or charter flights. The data were reported during the sector's annual report to the state.
Svetoslav Stanulov clarified that these almost 12 millionth passenger flow more than half - over 6.5 million are flying to or from Sofia Airport. Air passengers preferred domestic airlines were 300 thousand.
The two big Black Sea airports Bourgas and Varna have shared a common passenger flow of 5,215 million.
There is a growth of 1.002 million for passengers traveling with international airlines compared to 2017. The growth for Sofia airport is 6.7% and for airports in Burgas and Varna 12.6%.
A great increase in passenger traffic is marked by Plovdiv Airport. For 2018, it passed 132.6 thousand passengers, while in 2017 they were only 87 thousand.
In 2019, the Association of Bulgarian Airlines and the Bulgarian State are planning substantial investments to improve service, repair of obsolete facilities and the infrastructure of Bulgarian airports.
No matter which airport in Bulgaria you will fly, Transfer Bulgaria Group will welcome you warmly and provide you with a safe and comfortable transfer to any city or resort in Bulgaria.
24/7 Customer Service


Do you want to travel hassle free at sensible prices ?
If yes, book your airport transfer right now!
Customer support service operates 24/7!