Enjoy the Perfect Introduction to Istanbul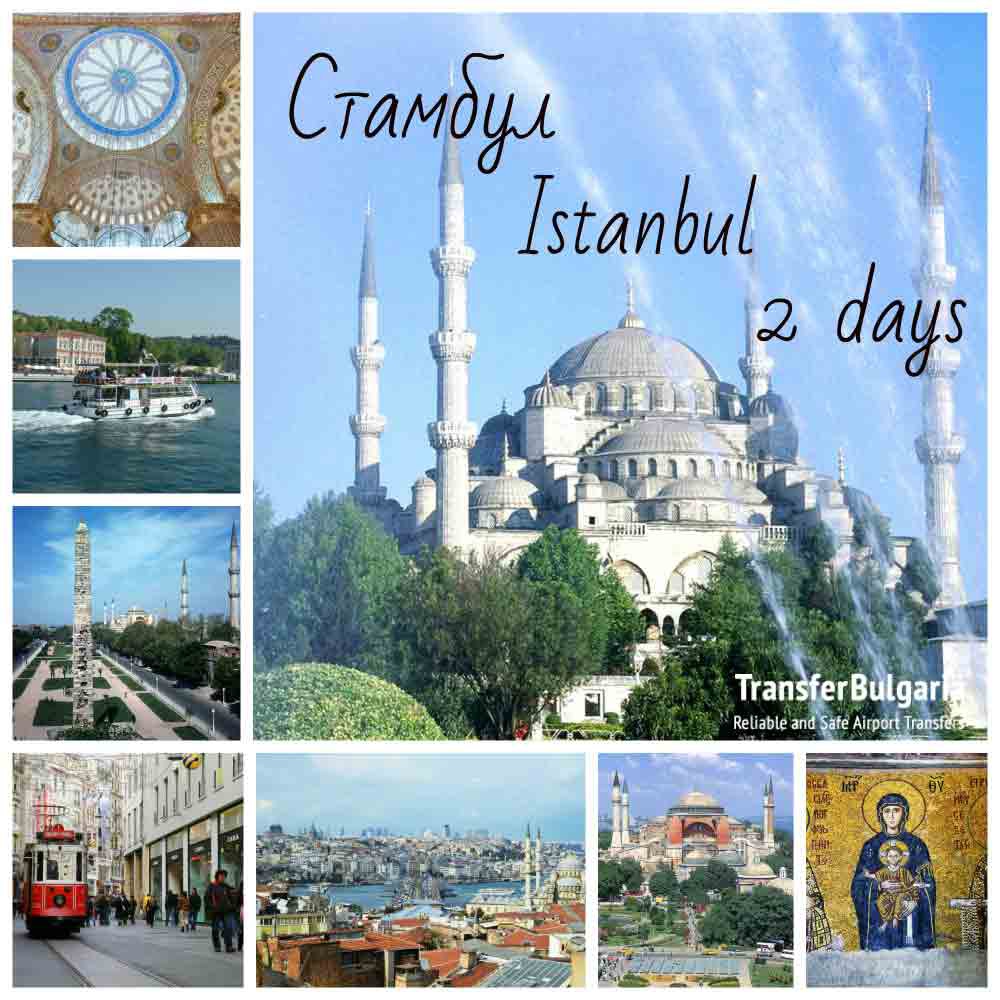 2 days
With guide
Group Tour
History
Available in:

Sunny Beach

St Vlas

Elenite
Available online payment and in cash
English speaking guides
Enjoy the Perfect introduction to Istanbul
Get the perfect introduction of Istanbul's most iconic places with our tailored made excursion to Istanbul from Sunny Beach , St Vlas, Ravda and Elenite. If you are having your holiday around the Black Sea coast and what to visit this 2 day tour to Istanbul get in touch to see if we can accommodate you.
Discover what has made Istanbul such a majestic and historically significant city by hitting all of the hotspots. Enrich your time in Istanbul with some valuable insider knowledge and get practical tips to help you explore the city confidently throughout the rest of your stay.
Our excursion covers Top Sites of Old Istanbul:
The Hippodrome - the former center of sportive and political activities of Constantinople. You'll be able to see the Obelisk from Egypt, Serpentine Column from Delphi and fountain of Willhelm II.
Blue Mosque - one of the biggest mosques of Istanbul from 17th century architecture is one of the principle adornments on the skyline of Istanbul.
St. Sophia (Hagia Sophia ) - the magnificent Byzantine Church of all times. Great architectural beauty. It's one of the finest and largest architectural works of art in the world. St. Sophia has always been the precious of its time..
The church of St.Stephen of the Bulgars ( Turkish : Sveti Stefan Kilisi) - commonly reffered to as the 'Iron Church' is located on the shored of the Golden Horn. Known in particular for its Gothic architecture it was constructed from poured iron slabs that had been brought from Vienna on cargo ships and were put together on site. Its interior decoration and mosaic glass are eye-catching.
Grand Bazaar - in addition to its historical importance it'll tempt even the non-shoppers with its rich collection. The Grand Bazaar is one of the largest and oldest covered markets in the world with 400 000 visitors daily, 61 covered streets and over 4500 shops.On Sundays the Gran Bazaar is replaced with the Spice Bazaar.
SPECIAL OFFER FOR FAMILIES
All children up to 12 years old get big discount
What's included
Sightseeing bus tour of Istanbul including the Asian Part
Tour guide
Museum fees
Lunch and Breakfast
Overnight in a 4 star hotel based on 2 people sharing a room
Single supplement at additional cost
Istanbul tour departure days and times
Please note that the departure days and times differ slightly and they are as follows:
Wednesday - departure from Sunny Beach - 21:30 , Arrival in Istanbul - 06:00
Sunday - departure from Sunny Beach - 21:30, Arrival in Istanbul - 06:00
Friday - departure from Sunny Beach - 05:00, Arrival in Istanbul - 12:30
Whatever day and time you decide to go , our price remains the same. Hurry up and Book your trip to Istanbul.
Excursion program
DAY 1
05:00 Departure from Sunny Beach
12:30 Arrival in Istanbul. Lunch.
13:30 Sightseeing tour in the heart of Old City - The Blue Mosque, The Hippodrome, St Sophia church outside. We visit the first of the three ceremonial gates of Topkapı Palace and the unique Bulgarian St Stephen Church, also known as the Bulgarian Iron Church,located at the Golden Horn. It is famous for being made of prefabricated cast iron elements in the neo-Gothic style. Going to Yildiz Park - one of the most beautiful parks in Istanbul.
20:45 Extra tour . Visit the night local. Dinner and drink included.Floorshow of famous belly dancers. Typical Anatolian folklore groups and turkish singers. The extra tour cost 30 euros. Overnight in a 4 star hotel.
DAY 2
07:30 Breakfast.
08:30 Extra Tour : Bosphorus trip. Half day trip with a luxury boat. Visit the Spice bazaar/Egyptian bazaar - mysticall smells of different aromas of various spices. The extra tour cost 25 euros. Free time.
18:00 Departure to Bulgaria.
23:50 Arrival in Sunny Beach.

Selected Excursions

Best
guides and routes

Affordable
prices

24/7 Customer Service