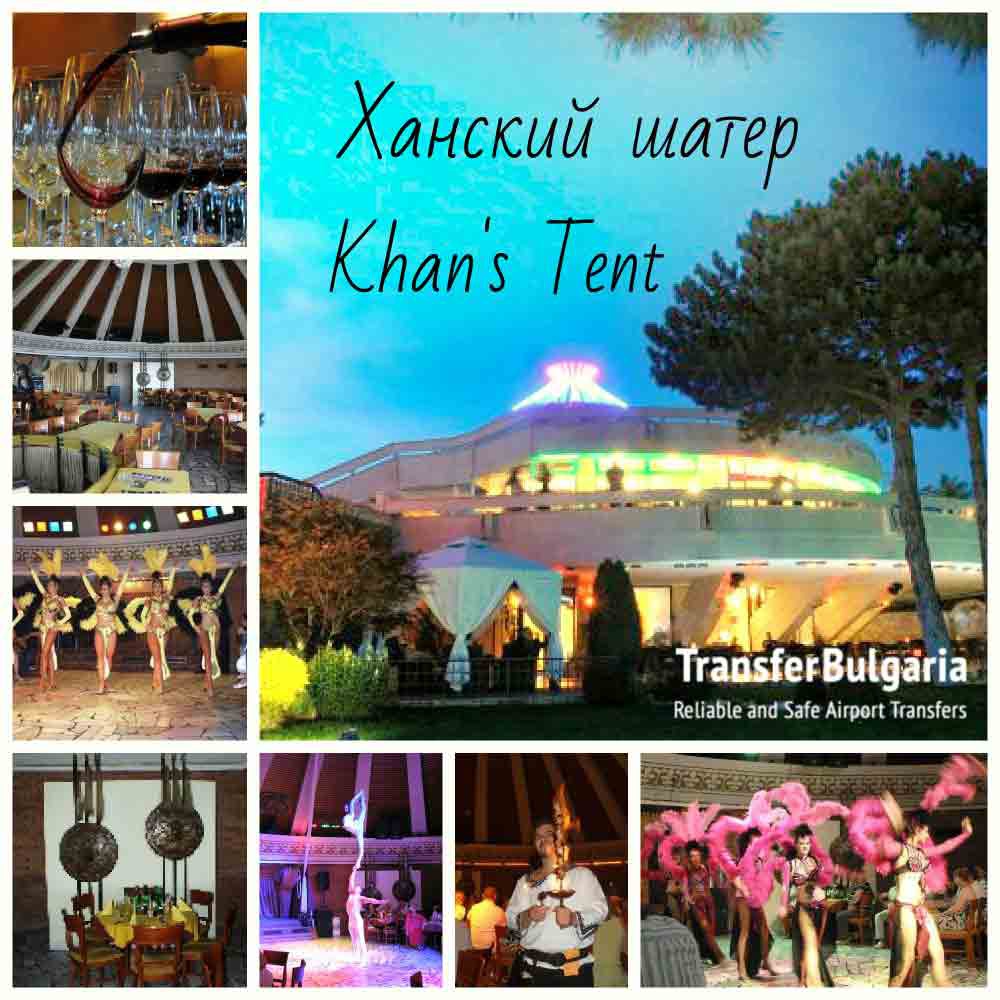 Available in:

Sunny Beach
Available online payment and in cash
English speaking guides
Khan's Tent - a highlight of your holiday in Sunny Beach
Khan's Tent is a must visit restaurant nestled in the hills high above Sunny Beach resort. This restaurant does things a little bit more different than the average restaurant.
Khan's Tent is far more than a mere tent. The design and construction of the restaurant matches the shape and size of the Bulgarian Khans. From its terraces you can enjoy wonderful view to Sunny Beach, St. Vlas and Elenite.
Enjoy a live band whilst you dine on 4 delicious courses and sip on the wine or beer that is served by friendly, professional waiters. There is even a chance to try the country's alcoholic delicacy - 'Rakia'.
Be entertained by the spectacular circus and cabaret entertainment that is performed right on the floor among the tables. Watch the gymnasts scale on ropes, balance on beams and dance through hoops; it truly is a fantastic evening.
We do recommend everybody who is about to visit Sunny Beach to spend some time in this wonderful place – Khan's tent
Khan's Tent is a can't-miss opportunity if you are around Sunny Beach.
What's included
Transfer shuttle from/to Sunny Beach
A la carte menu
If you need a transport from St Vlas , Ravda, Nessebar, Elenite please get in touch for exact quote
Excursion program
19:00 Pick up from Sunny Beach
19:20 Arrival at Khan's Tent. Some free time to take photos and enjoy the spectacular views to Sunny Beach St. Vlas and Elenite.
20:00 You get seated ! Enjoy your 4 course dinner which includes : Shopska salad, a croquet potato with a mint yoghurt sauce, chicken in a mushroom sauce with boiled potatoes and vegetables,a delicious ice-cream cake.
22:00 The program starts. It's around 60 minutes.
23:45 Departure to Sunny Beach

Selected Excursions

Best
guides and routes

Affordable
prices

24/7 Customer Service